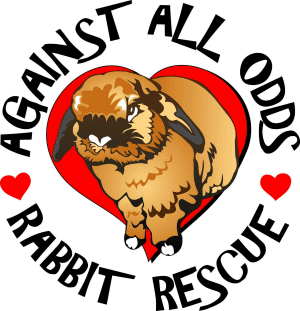 {Return Home}

Reasons to adopt:
Offer Animals New Hope - Many pets are victims of circumstance - moving, allergies, lack of forethought & deserve a new home. These bunnies bring you unconditional love & companionship. Be a bunny hero! Adopters are heroes in the battle against pet overpopulation & to their new pet!
Adoption fee's for adopting rabbits vary & will be discussed during the first meeting. We do ask for a minimum donation of $50 to help cover vet costs.
Donations are gladly accepted so that we can continue to provide the best care possible for all rabbits as well as getting them spayed & neutered before going to their new homes as well as any other vet costs they may have.

Rabbits for adoption!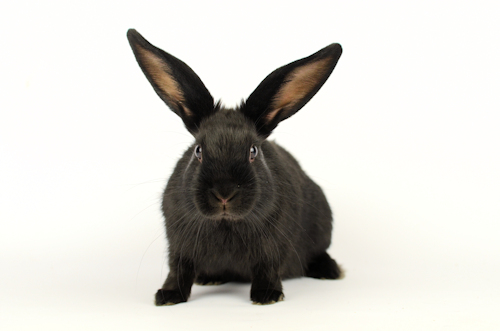 Name: Alakazam
Gender: Neutered Buck (Neutered December 9, 2019)
Breed: Domestic
Born: July 27, 2019
RHDV2 Vaccination Date: April 28, 2021
Intake Date: July 27, 2019

This litter of babies was born in foster after their mother, who was previously a feral rabbit and had been shot with an arrow. She had the procedure to have the arrow removed and a few days later, had 5 babies.

Alakazam is a very sweet boy who is social once he warms up to people. He is timid at first, however, so he isn't a rabbit that you can expect to immediately be super social. But once he does, he has a very goofy personality.

He would do better in a home without young children.

He is mischievous and likes to explore and get in to things. He will chew if given the opportunity, so rabbit proofing his home is a must.

He isn't anti-social, but he doesn't much like being touched. With time and patience he may get over it, but if you are looking for a snuggly rabbit he would not be a good match. He is decent with the litter pan, but he does sometimes leave poops around his pen. He is in a foster home with other rabbits so this territorial behaviour may change if he is in a single rabbit home.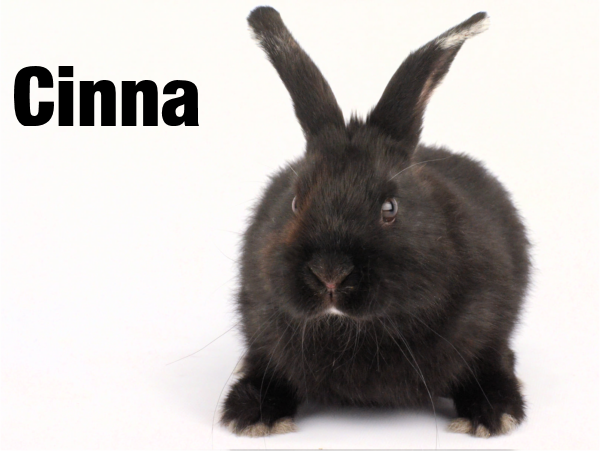 Name: Cinna
Gender: Neutered Buck (Neutered: March 15, 2021)
Breed: Domestic
Born: Born mid November 2020
Intake Date: December 8, 2020
RHDV2 Vaccination Date: April 28, 2021
This adorable little fellow is Cinna!

He came to us after he was found outside by someone. He was sickly and didn't seem to be doing well so they reached out for help. We got him to the vet, got him treated for parasites and on some meds, and nursed him back. Thankfully we got him in time to turn him around and he is doing much better now!

He does have white edges to his ears, which is suspected from frostbite damage, so we are unsure if they will go back to black or if they will stay that way.

He is a bit timid with new people and very flighty if something is loud or fast, but sweet once he gets to know you. He is clean with his litter box and is a big fan of treats.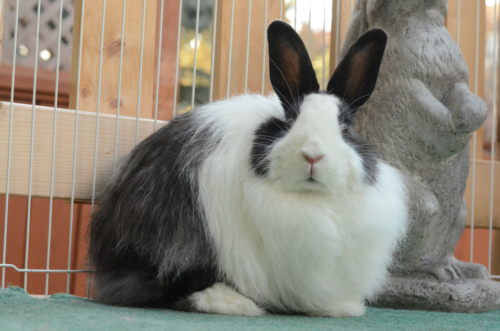 Name: Cirilla
Gender: Spayed Doe (Spayed Februry 26, 2020)
Breed: Domestic
Born: Adult
RHDV2 Vaccination Date: April 30, 2021
Intake Date: February 19, 2020

Cirilla (Ciri for sure), much like her namesake, was left to fend for herself in a dangerous world with no real defences. She was found out in a neighbourhood with a group of ferals, but due to her longer fur, she was very matted in spots and unable to upkeep the grooming needed for a long haired rabbit living out on her own. The mats were shaved out and she now has a good, mat free coat.

Because of her longer fur, she does need regular grooming to keep her from matting again. While she sits for it, she doesn't particularly like it but it is necessary for her and keeping her comfortable and healthy. So this is something that her new home is going to need to be prepared for. If she isn't groomed regularly, she would grow matted which is painful for the rabbit, and also leads to an increase in the amount of hair ingested and thus increases the risk of a hair blockage, which can very easily be lethal. It is not an uncommon problem in long haired rabbits (Or rabbits that shed a lot in general).

She is timid and easily frightened by loud noises/fast movement, so she would not do well in a busy household or a household with children. New things and animals are very scary for her, so she needs a home with patience. She takes some time to warm up to new people, but with patience she does come around. She is very food motivated so that is a great tool in helping her gain confidence and teaching her not to be afraid.

She has had a few episodes of GI upset so she will need someone who has a lot of rabbit experience to watch her for signs of her feeling poorly, and what to do when she does. These episodes are something that can easily turn lethal if not caught within the early hours of it, and veterinary intervention may be necessary, which means her new home will also have to potentially plan for surprise vet visits and the costs associated with that.

With some time she could potentially be bonded to another rabbit, but if the other rabbit is at all pushy or overconfident she does get scared and go on the offensive, so she would need a laid back, easy going partner.

Because of her special needs and how complicated her care can be, we are looking specifically for a home that has a lot of rabbit experience and has dealt with episodes of gi stasis and heavy grooming needs in the past.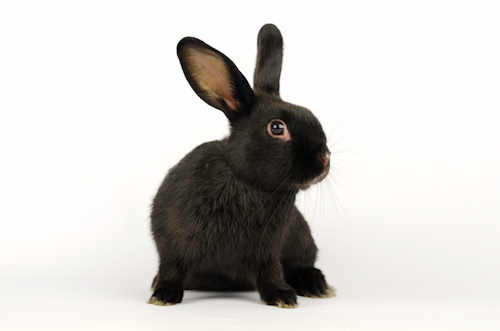 Name: Kadabra
Gender: Neutered Buck (Neutered December 5, 2019)
Breed: Domestic
Born: July 27, 2019
Intake Date: July 27, 2019
RHDV2 Vaccination Date: April 30, 2021

This litter of babies was born in foster after their mother, who was previously a feral rabbit, was shot with an arrow. She had the procedure to have the arrow removed and a few days later, had 5 babies.

Kadabra is quite adventurous and has plenty of energy to burn. Rabbit proofing his home is a necessity. If left to his own devices with no barriers or protection he will get himself in to trouble.

He does like people and is very curious about new things. He is definitely the most confident and outgoing of his litter. If you are looking for a sweet guy with lots of personality, who with time will grow to be a great companion, he is the bun for you!

He is clean with his litter box.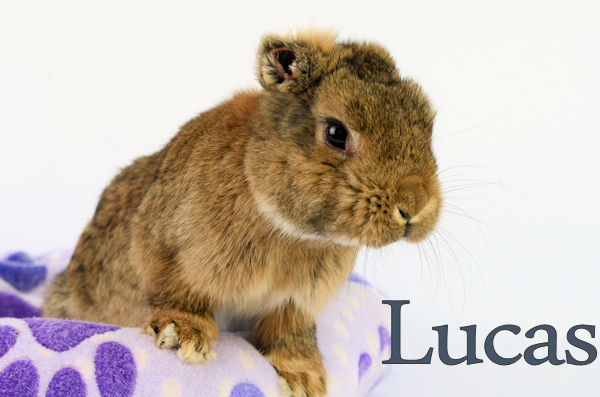 Name: Lucas
Gender: Neutered Buck (Neutered October 5, 2020)
Breed: Dwarf
Born: Young Adult
RHDV2 Vaccination Date: April 28, 2021
Intake Date: August 29, 2020

Lucas came to us after being turned in to a wildlife rehab center. He was found outside on his own, and was very lucky that someone took him in so soon. Lucas, in a way we aren't sure how it happened, is missing his back feet (Entirely on one leg, and the majority of the foot on the other), the entirely of one ear, canal and all, and the other ear is missing but has the canal intact. He also has some scarring around one eye that causes some issues, so he gets an eye lubricant daily and may require surgery in the future.

Lucas is a very sweet guy, but is on the more shy side and takes some time to warm up to people. He does manage incredibly well with his special needs and does fine with them as long as the home is good with his upkeep. He requires very soft and clean flooring to keep his stumps from developing sores, and needs to be checked regularly for any sign of redness or inflammation. He is surprisingly very clean with his litter pan, always pees in it and is about 90% with the rest, although those may be just from him hopping in and out.

Because of the complications with his case and special needs, we are going to be very careful with who adopts him. Without proper management, if he develops sores it will be very difficult for them to heal and it is something that could be a quality of life issue if it is not watched closely. For now we manage him well and he is a very happy guy, so we want to make sure he stays that way.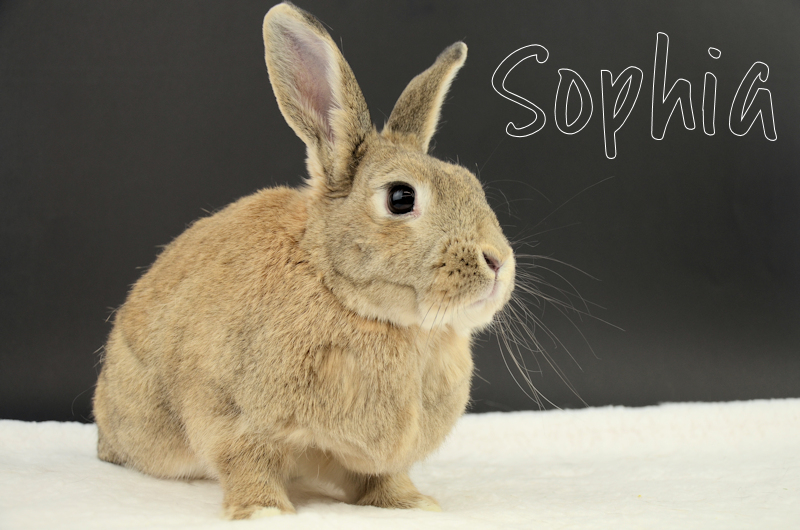 Name: Sophia
Gender: Intact Doe (Unable to be spayed)
Breed: Domestic
Born: Adult (Estimated between 3 to 4 years old at time of intake.)
Intake Date: July 25, 2020
RHDV2 Vaccination Date: April 30, 2021

Meet this darling girl!

Sophia is a rabbit that was living in a car lot downtown and had somehow lost her leg. Whether it be from a predator, person or environmental we are not sure, but she had bone exposed with a foot missing and needed immediate surgery to amputate the exposed portion and get her a proper stump. While going under for the surgery for the amputation, she experienced a cardiac episode that she was thankfully able to come back from. As she adapted to her new stump and life inside a house, she was treated for internal parasites and became quite a lovely little girl.

Once she was healthy enough and she had bloodwork done to confirm that she didn't have any other potential health problems that could complicate things, she went in for her spay and experienced another cardiac episode worse then the first, so the vet immediately stopped and it has been decided it is just not worth the risk in spaying her. Because of this, she will not be allowed to be bonded with another rabbit, Hormones make things complicated and often lead to fights in rabbits. Should one of those fights happen where an injury occurs and surgery is needed, that once again puts her at risk of losing her life.

She will need to live in a home that has a well padded surface with good traction since she is missing a back leg. The ear on the side of the missing leg also needs regular cleaning to prevent wax build up that they would normally clean themselves.

Despite being outside for who knows how long and what she had to endure in that time, Sophia is a very sweet girl who has come along very nicely. She is very good with her litter box and tolerates cuddles with people. She's shy with new people, but given some time she is wonderful.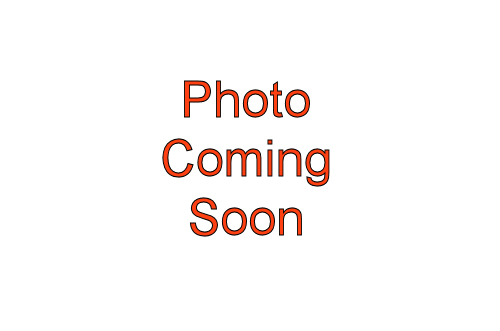 Name: Sullivan (10 Day Stray Hold)
Gender: Intact Buck (To be neutered)
Breed: Flemish Cross
Born: Approx January 2021
Intake Date: May 3, 2021
RHDV2 Vaccination Date:

More info to follow.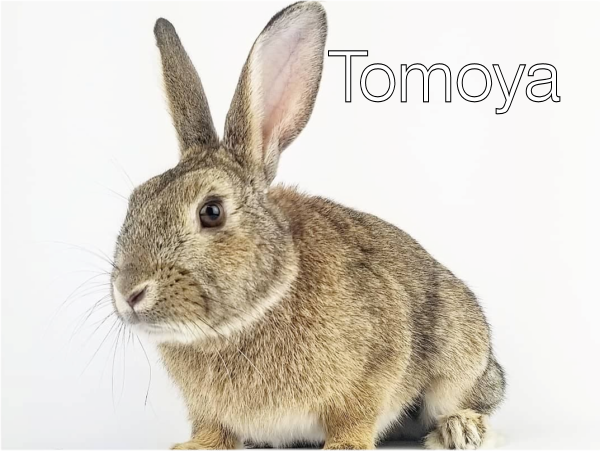 Name: Tomoya
Gender: Neutered Buck (Neutered: February 24, 2021)
Breed: Domestic
Born: Adult (Estimated between 3 to 4 years old at time of intake.)
Intake Date: July 25, 2020
RHDV2 Vaccination Date: April 28, 2021

This handsome guy is Tomoya!

Tomoya was living in a feral colony of rabbits, although it is unknown if he was born out there or if he was a dumped rabbit. What was obvious is that he had sustained a serious injury at some point and he needed help. He was favouring a back leg and not wanting to put it on the ground. We prepared to catch him, then found it was much easier then anticipated as he was very hungry and allowed us to just pick him up.

X-rays showed the extent of his injuries which included a bad leg break that had healed poorly. There was bone sticking out from his toe that had lead to infection, but thankfully the toe itself was all that needed to be amputated and we saved the rest of the foot.

Thankfully now he is a healthy guy, just with a bit of a funny looking leg and missing a tail. He is a very sweet rabbit that comes around to people fairly quickly. He loves treats and head rubs. He is good with his litter box (Although he does have a much easier time with a lower entry).

His future home should know he may be more likely to develop issues with arthritis as he ages, but he is otherwise a healthy, happy guy!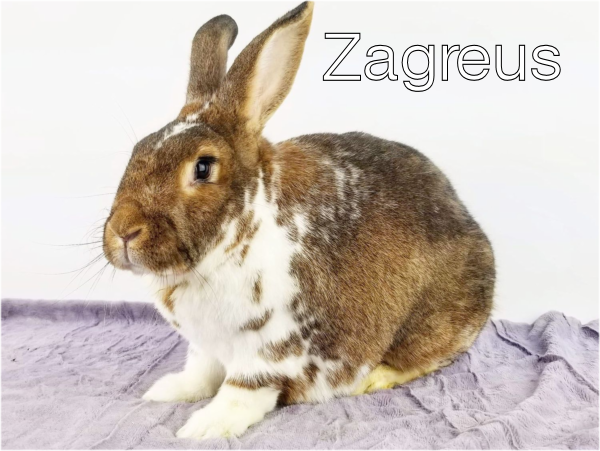 Name: Zagreus
Gender: Neutered Buck (Neutered: 2016)
Breed: Flemish Giant Cross
Born: Adult (First adopted from CHS in 2016)
RHDV2 Vaccination Date: April 28, 2021
Intake Date: March 19, 2021

This very handsome ball of love is Zagreus!

He came to us when his previous home wasn't able to provide the vet care he needed and thankfully they found him help. He came in with a lot of pain, a bladder full of sludge, urine scald and limited mobility, which was being made a lot more difficult for him due to being obese.

Thankfully after a few weeks of persistent care, we managed to get the sludge out of his bladder, get him on some good pain meds and a much better diet that made him feel a lot better. He is doing much better now, but still has a lot of weight to lose. We are in it for the long haul and are looking forward to seeing his continued improvement.

Permanent Fosters!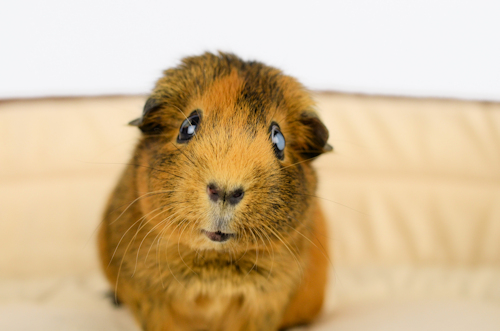 Name: Eevee
Gender: Intact Sow
Breed: American Guinea Pig
Age: Adult
Intake Date: May 5, 2019

Eevee was found in a baseball diamond just as snow was starting to fall. She had sustained some very severe trauma, which caused bleeding inside her eye, a ruptured lens to the other eye and swelling. She has since healed well from the trauma, but no longer is able to see well and is a very skittish piggy because of this. She is terrified of human touch, but really enjoys being talked to and squeaks up a storm when she hears people.

She unfortunately also suffers from a heart murmur, and does have ovarian cysts that will possibly develop in to cancer. Because of her numerous health issues, it has been decided she will stay a permanent foster and be kept comfortable as long as possible.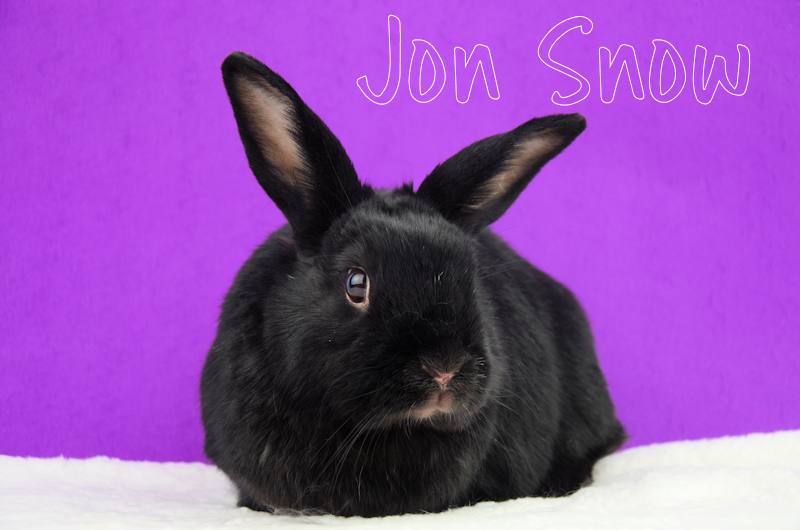 Name: Jon Snow
Gender: Neutered Buck (Neutered May 1, 2017)
Breed: Domestic
Age: Born Approx September 2016
RHDV2 Vaccination Date: July 2020
Intake Date: March 14, 2017
Adoption Date: May 14, 2017
Surrendered: November 21, 2017

Stoic and strong, just like his namesake. Jon Snow is a tough little bun with a lot of heart.

Jon originally came to us as a feral from the Manchester Industrial area that had been attacked by a cat. He sustained some very serious injuries and it took a lot of time and patience to get him healthy again, but thankfully he recovered beautifully and was adopted out. Through no fault of his own he had to be returned to us, but it turned out to be a good thing as we noticed fairly soon after that something with him just wasn't quite right. His foster wasn't quite sure what was wrong, but brought him in to the vet due to that feeling and it was lucky for Jon that he was taken in!

He had experienced a weakening in the walls of his intestine, which caused it to bubble out and form a pocket where fecal matter was getting stuck and starting to go septic, it was shocking that he was even still alive considering what must have happened, possibly a perforation, to cause this to happen in the first place! He was rushed in for emergency surgery where it was extremely touch and go for him, but thankfully the amazing staff at Calgary Avian and Exotic pushed through and saved his life. Because of the surgery to his bowel however, he will always be at risk for blockages due to the narrowing in his intestine, even the possibility of scar tissue adhering to itself and blocking him completely. Because of this, he is considered a special needs adoption. It is not recommended that he be bonded as his fecal output needs to be closely monitored to ensure everything still looks normal and he's not starting to experience issues.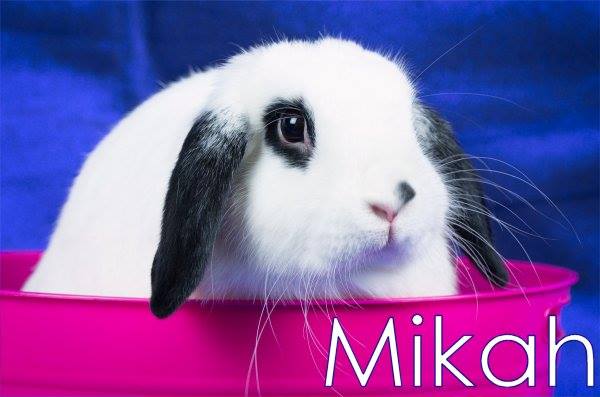 Name: Mikah
Gender: Spayed Doe (Spayed February 2015)
Breed: Holland Lop
Born: September 14, 2014
RHDV2 Vaccination Date: April 28, 2021
Intake Date: October 31, 2014
On trial run: February 3, 2018
Back from trial run: May 20, 2018

Mikah came to us from the Red Deer SPCA when a group of rabbits had been surrendered there from a petting zoo when the season was over. Many of the rabbits wound up having babies as well in the shelter, so we took her litter of 4.

Sadly for Mikah, she began developing cataracts at a very young age and we did have cataract surgery done in an attempt to save her life, but unfortunately while the cataract did come out, she did wind up losing her sight anyways when the retina tore. One eye has the ability to see shadows, but the other is completely blind. She is going to be on anti inflammatory drops for the rest of her life to prevent the development of glaucoma in her eyes, but the possibility of that is something that any future home will have to consider.

Mikah also has a history of being extreme sensitive in the digestive tract and has had a few scares of very sudden, very sever bouts of gas and gi stasis that require immediate veterinary attention. Thus she isn't well suited in a home where people are gone for long period of time, as even a matter of hours in these cases can make all the difference.

Mikah has also begun losing her hearing, unfortunately, something that is very common in lop eared rabbits which adds to the complicated nature of her care. She does have some very costly needs, so that is also something that needs to be taken in to consideration for her. She is a special needs rabbit in more ways than just one.

Mikah is a very sweet girl and while she is timid due to her lack of sight, she is very clean and does like the company of people. She does not like being picked up but enjoys being pet and loved on.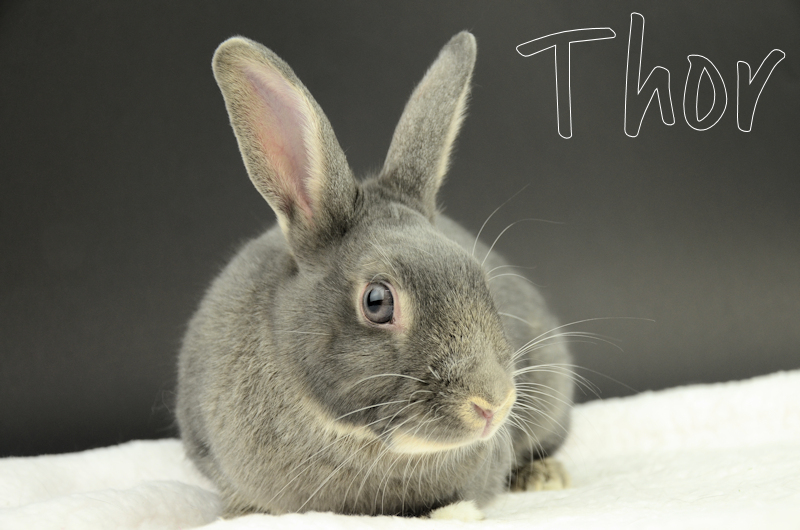 Name: Thor
Gender: Neutered Buck (Neutered March 13, 2018)
Breed: Mix Breed
Age: Born Approx. October 15, 2017
RHDV2 Vaccination Date: July 2020
Intake Date: November 9, 2017

Thor, God of Thunderpaws, certainly lives up to his name with a BIG personality!

Because he was brought to us so young, he bonded very closely with his fosters and is social with them, but is extremely afraid of anyone else he has been introduced to. We did have someone take him for a bit to see how he would do, but he stopped eating and completely shut down, so he will be staying in the rescue as a permanent foster.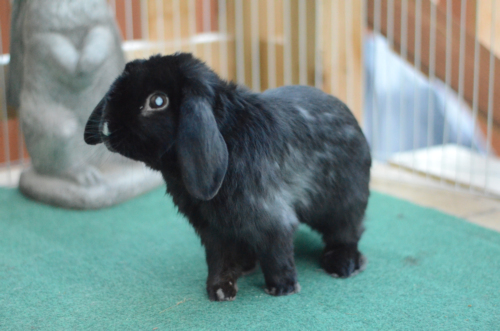 Name: Wednesday
Gender: Intact Buck (Unable to be neutered.)
Breed: Lop
Born: Estimated 10+ years old at time of intake.
RHDV2 Vaccination Date: April 29, 2021
Intake Date: March 14, 2020

Wednesday is a senior rabbit with some complex needs. The most immediately obvious being his lack of sight due to severe cataracts. The pressure in his eyes remains stable for the time being, but there is a possibility as he gets older there may be a need for anti inflammatory drops.

He also has severe dental issues in his incisors. Normally we would correct this with surgery to remove them, but because of his age and the intensity of the surgery, it is just too much of a risk for Wednesday. Instead, he goes in to the vet every 10-14 days to get his teeth trimmed back to keep him comfortable and this will be a commitment for the rest of his life.

He is still recovering in foster care for the time being, gaining weight and going through treatment for fur mites. He will be staying a permanent foster to ensure that his medical needs are met for the remainder of his life.