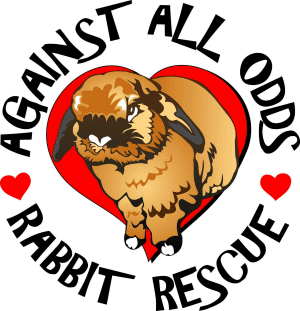 {Return Home}

Reasons to adopt:
Offer Animals New Hope - Many pets are victims of circumstance - moving, allergies, lack of forethought & deserve a new home. These bunnies bring you unconditional love & companionship. Be a bunny hero! Adopters are heroes in the battle against pet overpopulation & to their new pet!
Adoption fee's for adopting rabbits vary & will be discussed during the first meeting.
Donations are gladly accepted so that we can continue to provide the best care possible for all rabbits as well as getting them spayed & neutered before going to their new homes as well as any other vet costs they may have.

Rabbits for adoption!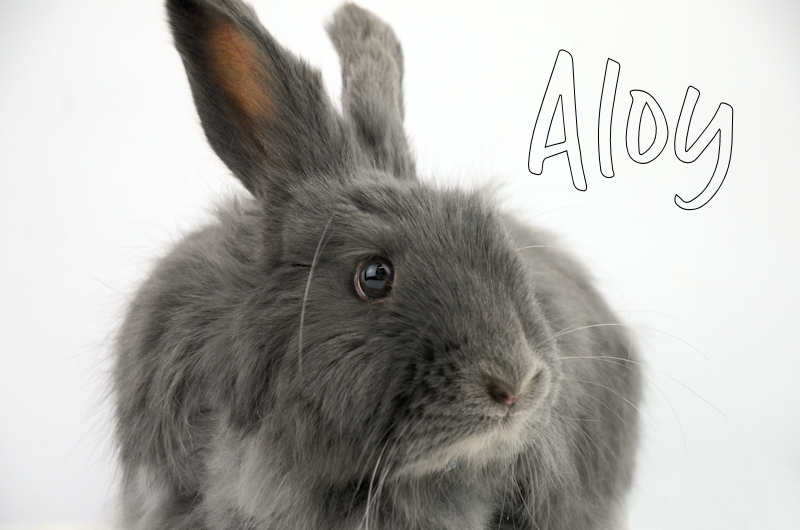 Name: Aloy
Gender: Spayed Doe (Spayed October 19, 2022)
Breed: Jersey Wooly
Born: Young Adult
Intake Date: October 5, 2022
RHDV2 Vaccination Date: October 19, 2022

Aloy is a timid girl who needs a special home!

Aloy was left to fend for herself at a car dealership with another rabbit, Herbie. They had been there for a number of weeks and in that time, her long fur got painfully matted. It must have hurt quite a bit to even hop around.

Thankfully she is much better now with those mats shaved away and she is being kept groomed. She is still quite scared of new things, however, but she is slowly coming around to her foster.

Aloy needs a home that is used to caring for long haired rabbits. Because of her time outdoors, she is timid so she would not be good for a home with young children.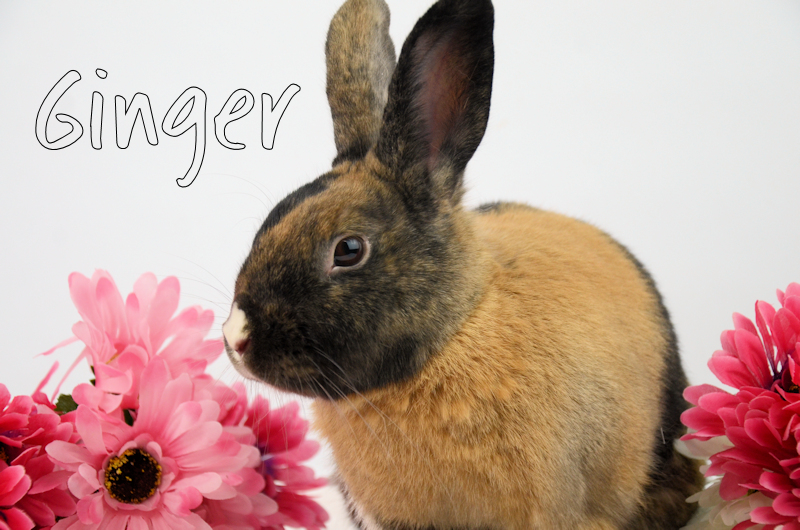 Name: Ginger
Gender: Spayed Doe (Spayed July 13, 2022)
Breed: Harlequin Cross
Born: Estimated 2021
Intake Date: July 10, 2022
RHDV2 Vaccination Date: July 13, 2022

This beautiful girl is Ginger!

Ginger was found as a dumped rabbit outside in a community in Calgary. It was clear very quickly she wasn't a part of the feral population due to her very friendly nature and nonchalance at being brought in to a house.

Ginger is what we call a great "first rabbit". She is quite social, easy to handle, clean with the litter box, well mannered and all around a good rabbit. She does, however, like to chew so while we do think she would do well as a free roam rabbit, she does need a home that is rabbit proofed!

She did also attend a bunny social as well, where she was guarded around the other rabbits and quite dominant, so if looking to bond she would need a more laid back companion. But in general, I do think she would be a good single rabbit for someone who wants a rabbit that is more people social!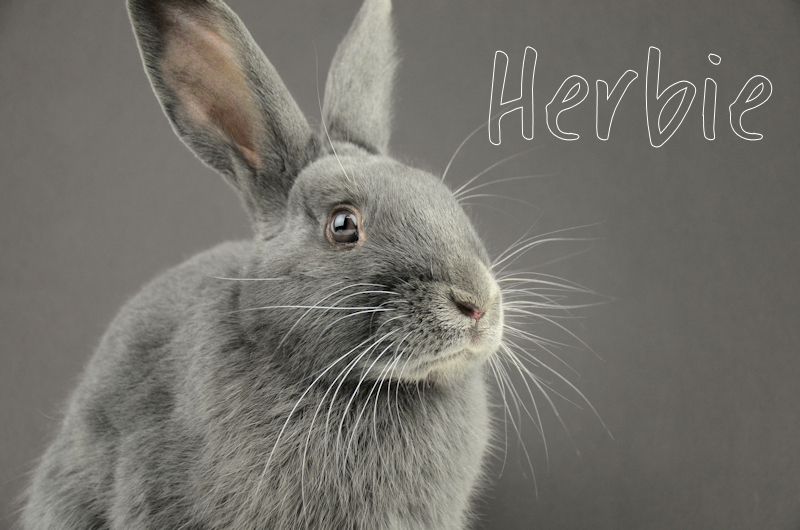 Name: Herbie
Gender: Neutered Buck (Neutered October 19, 2022)
Breed: Domestic
Born: Young Adult
Intake Date: October 5, 2022
RHDV2 Vaccination Date: October 19, 2022

Coming Soon!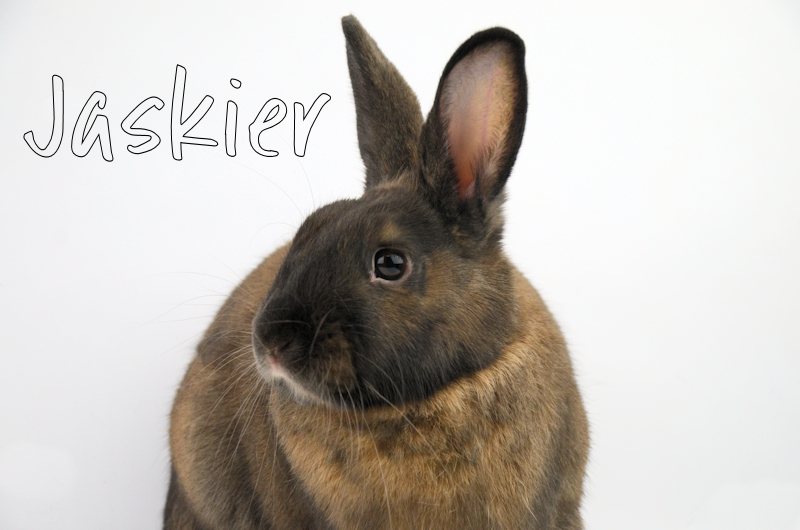 Name: Jaskier
Gender: Neutered Buck (Neutered February 28, 2022)
Breed: Domestic
Born: Young Adult
Intake Date: January 27, 2022
RHDV2 Vaccination Date: February 20, 2022

This extremely dapper boy is Jaskier. He was a part of a feral colony where Morgana was picked up, and on the night we got her, much like his namesake, he charmed us in to bringing him home as well.

Since then, he has settled well in to home life, although he is a bit more timid when it comes to new people. He isn't one to run up and demand affection, but he certainly enjoy being around people and showing off his awesome binky shows.

He is clean and well mannered. He would likely do well as a companion to a confident bun, but as long as they aren't too dominant.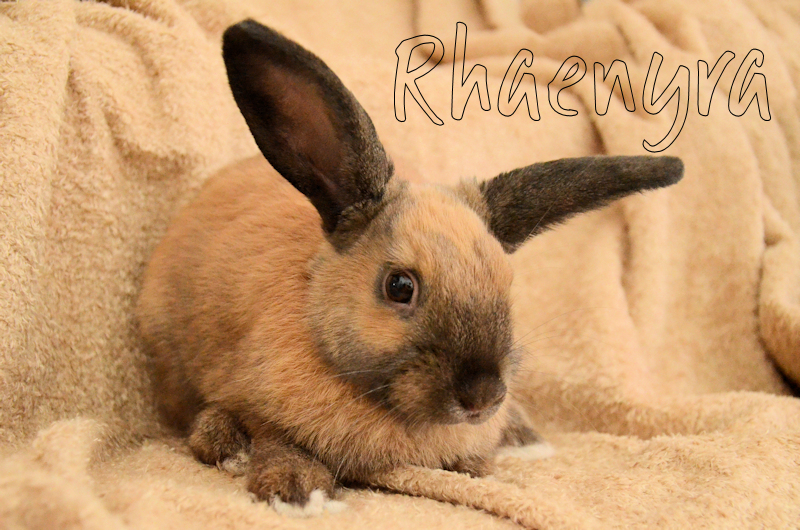 Name: Rhaenyra
Gender: Intact Doe (To be spayed January 3, 2022)
Breed: Domestic
Born: Born approx June 25, 2022
Intake Date: September 12, 2022
RHDV2 Vaccination Date: November 22, 2021

Rhaenyra is a very lucky little bunny.

We were contacted about her right before RHD began spreading in the area where she was found. There is a feral community nearby, but she was quite a distance away from them so unless she managed to hitch a ride somehow, we do believe she was a dumped rabbit in the area.

She is quite timid, however, and will need a home willing to let her warm up to them.

She will be spayed when she reaches 6 months old, but she does already have her RHD vaccine.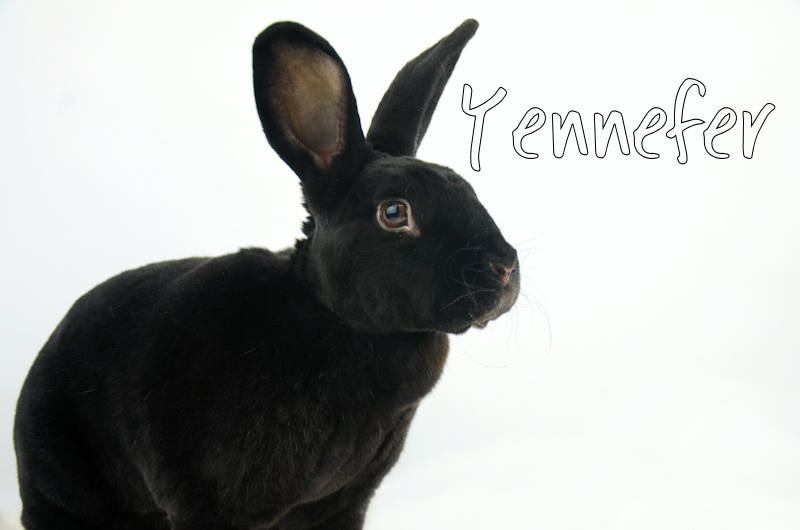 Name: Yennefer
Gender: Spayed Doe (Spayed: November 20, 2021)
Breed: Mini Rex
Born: Born May 21, 2020
Intake Date: January 7, 2022
RHDV2 Vaccination Date: November 24, 2022

Meet Yennefer!

Much like her namesake, this confident girl has a ton of personality and little fear. She was a transfer from another rescue, and minutes after picking her up, she was standing up from the carrier, nose bonking faces and looking out the car window to see what's up. She is also very clean with the litter box and likes being around people and in on the action.

She is very food motivated and because her breed is known to gain weight easily, combined with thin fur on their hocks that if not watched can lead to problems with sore hocks, she needs her diet carefully monitored to make sure no future problems arise. While she does have an adorable begging face, make sure you don't cave with treats too often!

She is also stunning to look at and she knows it! Her plush fur is characteristic of the rex breed, so soft you can hardly believe it!

She would do well in a home with people who want a social rabbit, but also who are prepared for her endless energy and curiosity. She is nervous around other animals so will need slow introductions. She can be bossy however, and would be best suited in a home without children.

She can also be quite territorial and food motivated, so would also do very well as a single rabbit. Because of these tendencies, we would be hesitant to recommend her for bonding to another rabbit, but she may be ok with one who is very laid back.

Adoptions Pending!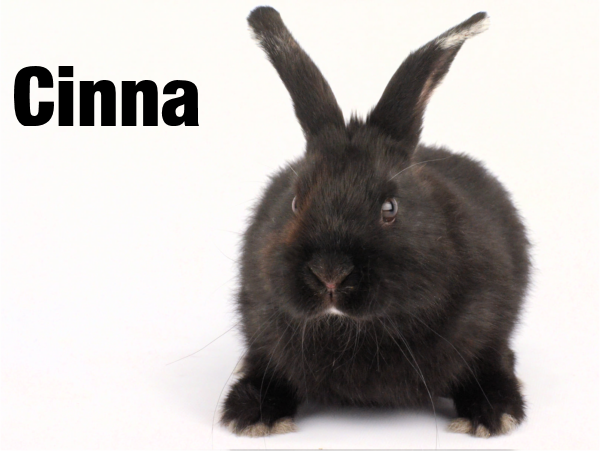 Name: Cinna (On Trial Run)
Gender: Neutered Buck (Neutered: March 15, 2021)
Breed: Domestic
Born: Born mid November 2020
Intake Date: December 8, 2020
Trial Run: October 18, 2022
RHDV2 Vaccination Date: April 28, 2021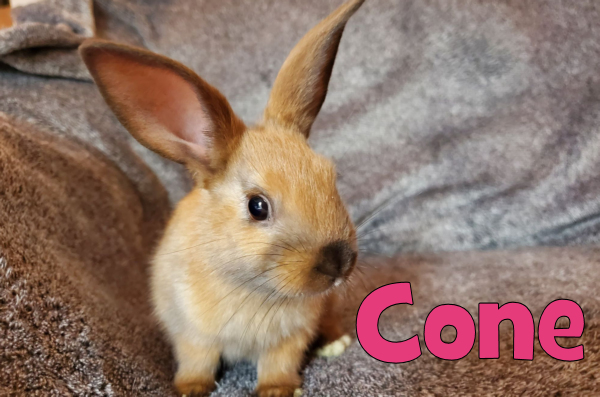 Name: Cone
Gender: Spayed Doe (Spayed August 24, 2022)
Breed: Domestic
Born: February 17, 2022
Intake Date: February 17, 2022
RHDV2 Vaccination Date:

Permanent Fosters!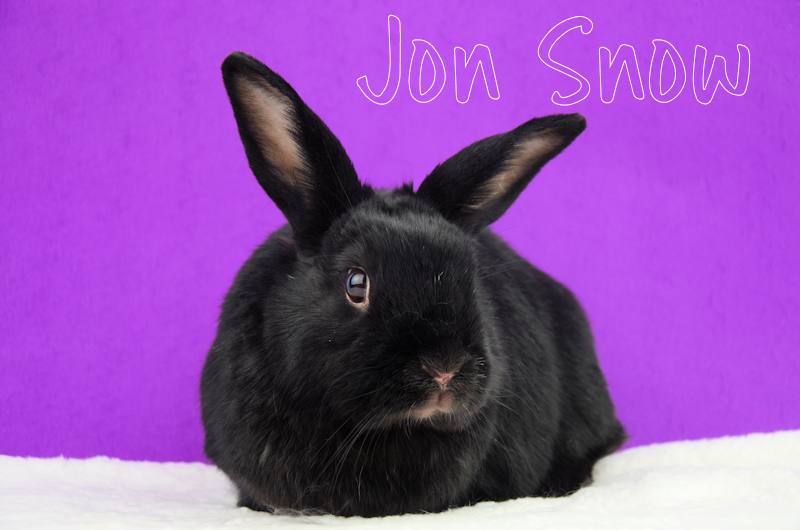 Name: Jon Snow
Gender: Neutered Buck (Neutered May 1, 2017)
Breed: Domestic
Age: Born Approx September 2016
RHDV2 Vaccination Date: Up to date
Intake Date: March 14, 2017
Adoption Date: May 14, 2017
Surrendered: November 21, 2017

Stoic and strong, just like his namesake. Jon Snow is a tough little bun with a lot of heart.

Jon originally came to us as a feral from the Manchester Industrial area that had been attacked by a cat. He sustained some very serious injuries and it took a lot of time and patience to get him healthy again, but thankfully he recovered beautifully and was adopted out. Through no fault of his own he had to be returned to us, but it turned out to be a good thing as we noticed fairly soon after that something with him just wasn't quite right. His foster wasn't quite sure what was wrong, but brought him in to the vet due to that feeling and it was lucky for Jon that he was taken in!

He had experienced a weakening in the walls of his intestine, which caused it to bubble out and form a pocket where fecal matter was getting stuck and starting to go septic, it was shocking that he was even still alive considering what must have happened, possibly a perforation, to cause this to happen in the first place! He was rushed in for emergency surgery where it was extremely touch and go for him, but thankfully the amazing staff at Calgary Avian and Exotic pushed through and saved his life. Because of the surgery to his bowel however, he will always be at risk for blockages due to the narrowing in his intestine, even the possibility of scar tissue adhering to itself and blocking him completely. Because of this, he is considered a special needs adoption. It is not recommended that he be bonded as his fecal output needs to be closely monitored to ensure everything still looks normal and he's not starting to experience issues.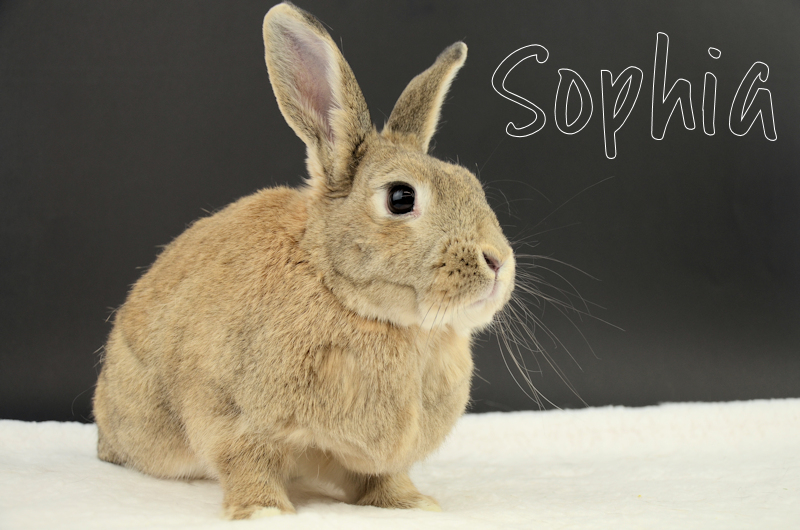 Name: Sophia
Gender: Spayed Doe (Spayed: May 20, 2022)
Breed: Domestic
Born: Adult (Estimated between 3 to 4 years old at time of intake.)
Intake Date: July 25, 2020
RHDV2 Vaccination Date: Up to date

Meet this darling girl!

Sophia is a rabbit that was living in a car lot downtown and had somehow lost her leg. Whether it be from a predator, person or environmental we are not sure, but she had bone exposed with a foot missing and needed immediate surgery to amputate the exposed portion and get her a proper stump. While going under for the surgery for the amputation, she experienced a cardiac episode that she was thankfully able to come back from. As she adapted to her new stump and life inside a house, she was treated for internal parasites and became quite a lovely little girl.

Once she was healthy enough and she had bloodwork done to confirm that she didn't have any other potential health problems that could complicate things, she went in for her spay and experienced another cardiac episode worse then the first, so the vet immediately stopped and it has been decided it is just not worth the risk in spaying her

We had her for some time, but she began urinating blood and since this is a common symptom of uterine cancer, we decided to try one more time and thankfully, this time, she was successfully spayed! And just in time too.

She does also have some bone deterioration in her remaining foot, which she does have pain meds for when she gets sore. Because of this, it is something that may effect her quality of life at some point.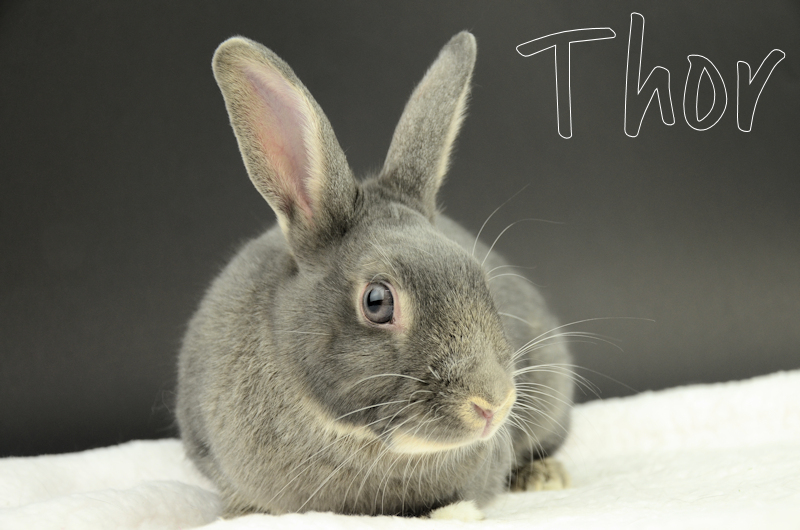 Name: Thor
Gender: Neutered Buck (Neutered March 13, 2018)
Breed: Mix Breed
Age: Born Approx. October 15, 2017
RHDV2 Vaccination Date: Up to date
Intake Date: November 9, 2017

Thor, God of Thunderpaws, certainly lives up to his name with a BIG personality!

Because he was brought to us so young, he bonded very closely with his fosters and is social with them, but is extremely afraid of anyone else he has been introduced to. We did have someone take him for a bit to see how he would do, but he stopped eating and completely shut down, so he will be staying in the rescue as a permanent foster.