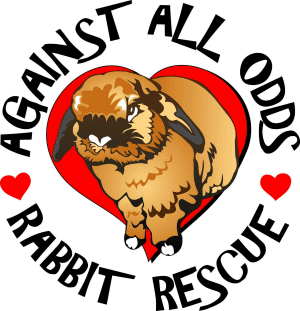 Adoption Process:
1. Fill out our adoption application & e-mail it to us.
2. Once we have reviewed your application, we then set up a meeting time & location for you to meet the rabbit you're inquiring about adopting. (Most times we will take the rabbit to it's potential new home so we can see that it's safe & suitable for a rabbit.) Due to doing home visits, please note that we don't usually adopt outside of the Calgary area.
3. If the meeting goes well & you wish to go forward with the adoption. We then have you fill out the adoption contract which basically states if for any reason you are unable to keep the rabbit, that you will return it to AAORR.
* We ask a minimum $75 donation to AAORR for all adoptions to help cover some of the vet costs. If the rabbit has been vaccinated for RHDV2, we ask for an additional $100 to help cover the vaccine cost.